Staying Connected Is Easy

Powerful and Affordable
Our Hosted PBX solutions deliver powerful features, flexibility, scalability and automation, with significant cost savings.
Enabled Flexibility and Mobility
Work from anywhere and provide improved productivity for mobile employees with the scalability you need. Easily add stations or provide services to geographically dispersed locations and/or telecommuters.

Full-Featured
All the high-end features you need without a high-end price. Never miss a call or opportunity.

Business Continuity Assured
Disaster recovery options ensure you are always up and running.

Budget-Friendly
Predictable monthly communication expenses. Minimal up-front capital investments. No more technology obsolescence. A simplified infrastructure and much more.

Unparalleled Reliability
Installed in our secure data centers, the Pulsar360 hosted VoIP Solution is an end-to-end solution giving you all the benefits with the highest reliability.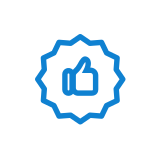 Reliable Solutions
Feature-rich solution
Best pricing
Award-winning reliable solutions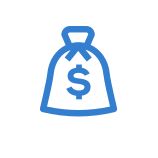 Richest Recurring Revenue Model in the Industry
U-Pick your terms
U-Pick your selling price
U-Pick your margins
U-Pick – YOU WIN
Unparalleled Experience

With our origins dating back to 2001, Pulsar360 is one of the most established VoIP/digital phone service companies in North America.
Reliability from Redundancy

You get peace-of-mind with Pulsar360's unique redundancy, fail-over and disaster recovery solutions for networks of all sizes
Superior Customer Services

Our customers receive the utmost in unparalleled Customer Support 24x7x365 via our service center and interactive service ticketing system.
Get started with any of our 3 Hosted PBX solutions.
What are you waiting for? Let's get started! Contact Us