June 26th, 2018 by Pulsar360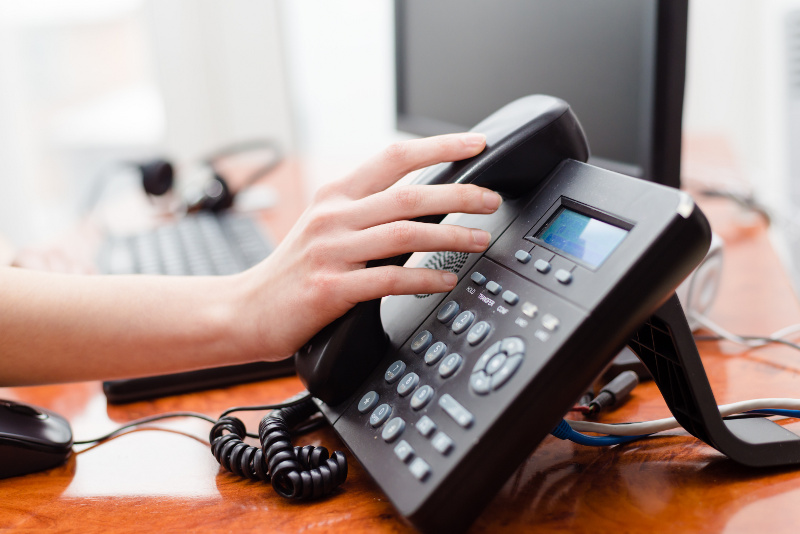 VoIP which is also known as Voice over Internet Protocol is a system through which people can make calls by the use of internet. It has outdated the old telephonic systems for communication. Opting for the best VoIP solution providers is essential as it saves you from any further inconvenience if you have already faced one. When visiting VoIP solution providers to avail their services, you need some very basic equipment.
Phone
Phone is like the basic thing that you need to get the most out of your VoIP services. The phone that you are using must be such that it supports VoIP. These include a softphone, physical phone or Internet Protocol (IP) phones. Phone works as both an input as well as an output device while making use of VoIP services.
Internet Connection
Along with a phone, a stable internet connection is also essential. Without an internet connection, the VoIP service would not work. It does not matter whether the internet connection is a wifi one or a cable one, the thing that matters is that the internet connection should be of high speed. A stable and high speed internet connection works best for VoIP.
PC Handsets
PC handsets are required with softphones. A softphone is used through a computer, hence, PC handsets need to be connected to a computer with the help of a USB or a sound card. PC handsets make it easier for the user to gain more benefit out of VoIP services. Other than a softphone, PC handsets can also be used with an Internet Protocol (IP) phone thus providing you convenience.
Budget Adjustment
Another thing that is required for acquiring VoIP services is your budget adjustment. Before visiting your VoIP solution providers for your VoIP services, you need to plan out your budget. There are different prices for VoIP as VoIP services can be availed in a number of different procedures. You need to figure out what procedure suits you best and then adjust your budget accordingly. You need to decide whether you want to pay for your VoIP services in advance or at the end of each month.
Speakers and Microphone
Speakers and microphone are a must if you are going for a softphone via a computer. They enhance the quality of your call. It feels like as if you are not on a call, instead you are talking to a person face to face. In order to make further improvements, an increased amount of bandwidth is essential. It will turn your calling experience into an amazing one.
Webcam
If you prefer having a video call rather than an audio call, then webcam is the thing for you. If you are using a computer, attach a webcam with it. Webcam will make it easier for you to communicate via VoIP with much cheaper rates.
Analog Telephone Adapters (ATA)
While opting for a monthly VoIP service, it is essential to have Analog Telephone Adapters (ATA). If you have those old analog telephones, then an Analog Telephone Adapter will work as a hardware interface and will transform the signals of your old analog telephone into digital data. With the help of Analog Telephone Adapter, an ordinary analog telephone gets efficient enough to communicate via VoIP.
This is the basic equipment you need if you decide to opt for VoIP and visit VoIP solution providers for VoIP services. However, this equipment might vary depending upon the VoIP solution providers you choose to visit. Some VoIP solution providers will ask you to get a handful of this equipment, while others will just require a phone and an internet connection to set up VoIP services for you.
In conclusion, for a hosted system you just need phones and an internet connection. An ATA would be required if they need an analog port for third party devices such as faxing, paging systems, and door strikes. Depending on the topology of the network there are going to be a series of modems, routers, switches, and firewalls between the phone and internet service provider at the location that will need to be verified for compatibility. In regard to the internet connection you will want to make sure there is adequate bandwidth to support all network functions along with the voice service for ensured quality.
Posted in: Articles,