October 9th, 2018 by Pulsar360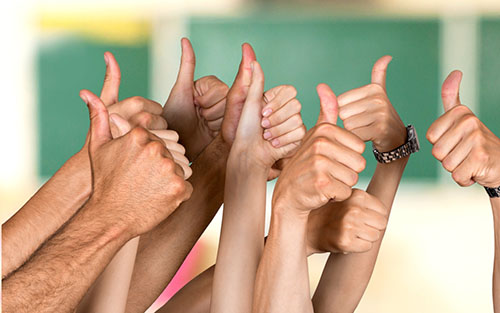 Plenty of businesses will tell you they are the best, but all they have to back up that claim is just their word. In situations like that, all you have to go off is what they tell you with zero evidence to support it. When Pulsar360, Inc. tells you that we are the best in the business we aren't asking you to have blind faith in our words. Instead, we have the kind words of our customers to support that title. So don't just take our word for it, trust what our customers say about us.
"I just wanted to drop you a line and let you know that I've had an opportunity to work with many of your tech support agents over the last several months since we've partnered with you. All have done a good job, but Judy makes it a rule to go above and beyond. I think she's done everything requested and a few (correct) things in anticipation of requests before I could think to ask for them. She's always been very enjoyable to work with. I think any manager should count her as an exceptional asset to his team.

Just my 2 cents worth."
-Brian K. Roberts, Lead Technician
"I have to say, Pulsar360 has been incredible. We are extremely happy with the phones we ordered as well as the support we receive. It's a breath of fresh air to deal with a company that's very attentive.

It's has been a pleasure the whole way through! We look forward to continuing doing business with Pulsar360 for a long time to come!"
-Wess Stephens, BAT Commodities, Inc.
"The Lubbock Emergency Communication District has been extremely pleased with the high quality of customer service and support that we have received from the team at Pulsar360, Inc. As we are dealing with mission-critical situations, we needed a reliable, responsive service provider and that is what we have in Pulsar360, Inc."
-Byron Lanham, Network Technician, Lubbock Emergency Communication District
Reputation isn't something that can be built on just the things we say about ourselves; it has to be built on the words of others. That's why we would like to thank our loyal customers for making our reputation stand as tall as it does. When we claim we can provide you with the best service you can get we aren't just making the claim, we have years of customer testimonials to back it up.