June 1st, 2018 by Pulsar360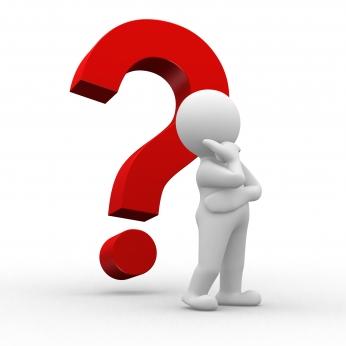 Before starting with the topic of today, let's first talk a bit about VoIP operations, what they are and why do you need to shift to them as soon as possible. VoIP is also known as voice over internet protocol and these operations are actually carried out by a good internet connection. Yes, you read it right, you just need a Wi- Fi connection with a good bandwidth in order to communicate effectively via VoIP. Right now there is a lot of hype going on about VoIP and people are shifting from the traditional phone systems to these operations at a rapid pace because honestly, the voice over internet protocol technology is way effective and efficient than the phone line systems. With it you can save yourself a big deal of money and the best part is that with VoIP, you get to enjoy several features without paying even a single extra penny.
How VoIP works?
As said earlier, VoIP operations need a good internet connection to be carried out, in this system, the data actually gets transferred in the form of small packets from one place to another. The best part about VoIP is that you can make a call anywhere in the world without paying extra. Usually what happens is that with the traditional phone line systems, you have to pay extra if you make any international call but this is not the case with VoIP operations and you just have to pay off a single bill which is your internet connection bill.
Benefits Of VoIP
If you still have any doubts on this technology then here are a few key benefits of VoIP that might justify why we consider it better than the phone line system.
1-It is cost effective VoIP operations are way cheaper than the traditional phone line systems. As said before, whether you are making national calls or international calls, you don't have to pay a single extra penny and it's just the Wi-Fi bill that needs to be paid off. So, if you have a business where you need to make a lot of calls then yes, you need to shift to VoIP and save yourself a good amount of money.
2-It is portable
So far the best thing about VoIP is that there is a lot of comfort and convenience provided by this technology. Like, you just need a broadband connection and you can easily log in to your VoIP telephone and there you will easily get a dial tone. So, yes portability is one of the best thing about this technology.
3-You can enjoy a lot of features
When it comes to the traditional phone systems, we all know that we have to pay extra for the features like a display where you can see the numbers, extra numbers and call monitoring etc but when it comes to the VoIP technology, you can enjoy an array of features that are free of cost. You can have video calls, conference calls and even voice calls without paying anything extra.
These are the three major benefits of using VoIP over the traditional phone line systems. So, if you haven't yet shifted to voice over internet technology then don't waste any more time and get shifted right at the moment.
Posted in: Solutions,