May 14th, 2018 by Pulsar360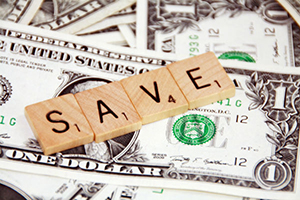 Gone are the days when people used the traditional landlines to communicate with one another, VoIP is now in town and now almost all the businesses and companies are shifting from the traditional phone system to the voice over internet protocol because honestly VoIP operations are way more efficient and cost-effective than the traditional ones. It is a powerful tool that allows you to seamlessly connect with your clients and your remote employees so if you haven't yet shifted to VoIP then we suggest you to do it as soon as possible because this will not only help you communicate with one another in a better way in fact, you will end up saving yourself quite a lot of money too.
On the other hand, another tool that makes VoIP operations more powerful is the SIP ( Session Initiation Protocol ). The addition of SIP to VoIP means better call quality and a better call routing mechanism.
Here are a few more ways through which SIP can benefit you in your voice over internet protocol operations:
Reduced Communication Cost
With SIP and VoIP together, you can communicate with other people with a very reduced communication cost. Yes, you read it right, you see the traditional phone systems come with expensive call rates but things are totally different when it comes to the SIP and VoIP communications. You will no longer have to pay the huge call bills and the quality of your calls will also increase to a whole another level.
Scalability
You will no longer need PSTN technology and this will ultimately help you in scaling your business quickly without getting into any hassle of on-site equipment. Also, if you feel the need to add more lines then you won't have to install a physical phone line for that because it is way easier to provision another SIP channel and your job will be done quickly here.
Continuity Of Business
SIP helps in the continuity of your business in two major ways. Firstly, it forwards the calls of your clients to alternate devices or numbers in case you are available or some emergency has come up. This means that you won't have to worry about missing any calls when you are not around and your business won't be affected in any way. The best part about SIP is that these connections can handle all kinds of traffic for you, you can have video conferences through it, you can make voice calls and you can have multi-media sessions too so yes, this actually adds a lot to your business continuity.
SIP Comes With Global Coverage
With SIP you can access and manage your business from anywhere in the world. You just need an internet connection and you and the other person you want to connect with can easily talk with one another. This will also allow you to hire employees in any location you want to. The only thing is that in order to carry out the VoIP operations, you and the other person with whom you want to connect, both should have a good, stable internet connection with a good bandwidth.
These are a few major advantages of using the SIP for your Voice over internet protocol operations. Again, if you haven't yet shifted to this modern technology then you have to do it right at the moment in order to save yourself some communication cost and make your business more successful than ever.
Posted in: Articles