April 20th, 2018 by Pulsar360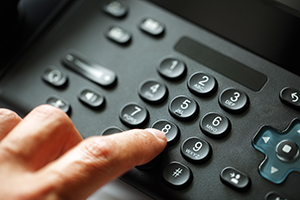 It is an undeniable fact that technology has taken over the world and things have changed now, we don't live anymore like we used to before because now there are things, products, and gadgets that have made our lives easier and less complicated. When we say technology has taken over the world, we actually do mean it because there is not even a single field left untouched when it comes to technology and everything has evolved. Same is the case of the telecommunication field, where people used traditional phone systems and landlines to make calls, now they are using VoIP operations that is also known as voice over internet protocol.
VoIP phone systems are now getting a lot of hype, especially among different big companies and businesses, and there is a proper justification for why it is happening. Now, if you are someone who has some doubts about the use of VoIP operations for businesses then you need to stick a little longer to this article because today we are going to tell you about how and why is VoIP the best option for business development.
VoIP operations are cost effective
Like, what's the first thing that every company and business would want? Well, obviously they would want to cut down the extra expenses and shift to the cost-effective ways and same is the case with the VoIP operations. The biggest advantage for a business is that by using the voice over internet protocol, they will be able to save a lot of money. You see when it comes to landlines and traditional phone systems, we all know how expensive the bills become especially if you have a business where you've got to make a lot of calls. Now, wouldn't it be a better option to have a much effective, efficient and less expensive communication through the VoIP phones?
Go international without any extras
Now, we all know that the charges and the bills are different for national and international calls and on the other hand if you are a big business name then obviously you are going to have a lot of international communication. With VoIP, everything goes safe and perfect because you don't have to pay any extra money for the international calls. You are just going to get a single bill and even that would be your monthly or yearly internet charges. No matter you are working on a big scale or a small scale, once you shift to VoIP you will know that yes you can save quite a handsome amount of money.
Better customer support
If you are ready to spend a little extra on the premium VoIP features then your business or company can sound a lot more professional than it used to. This is because VoIP calls offer features that provide better customer support. For example, you will be able to choose the music of your own choice to keep the caller entertained when the call is on hold. An integrated voice recording can take the callers to the right extension that they should be connecting with. It also has some monitoring tools that can be beneficial to guide the other employees.
So, these three basic advantages are an indication that yes, VoIP services are the best for you and for your business. If you want to get benefited on a whole another level then we suggest you to shift from landlines to voice over internet protocol communication and then you will see the difference for yourself.