March 10th, 2020 by Pulsar360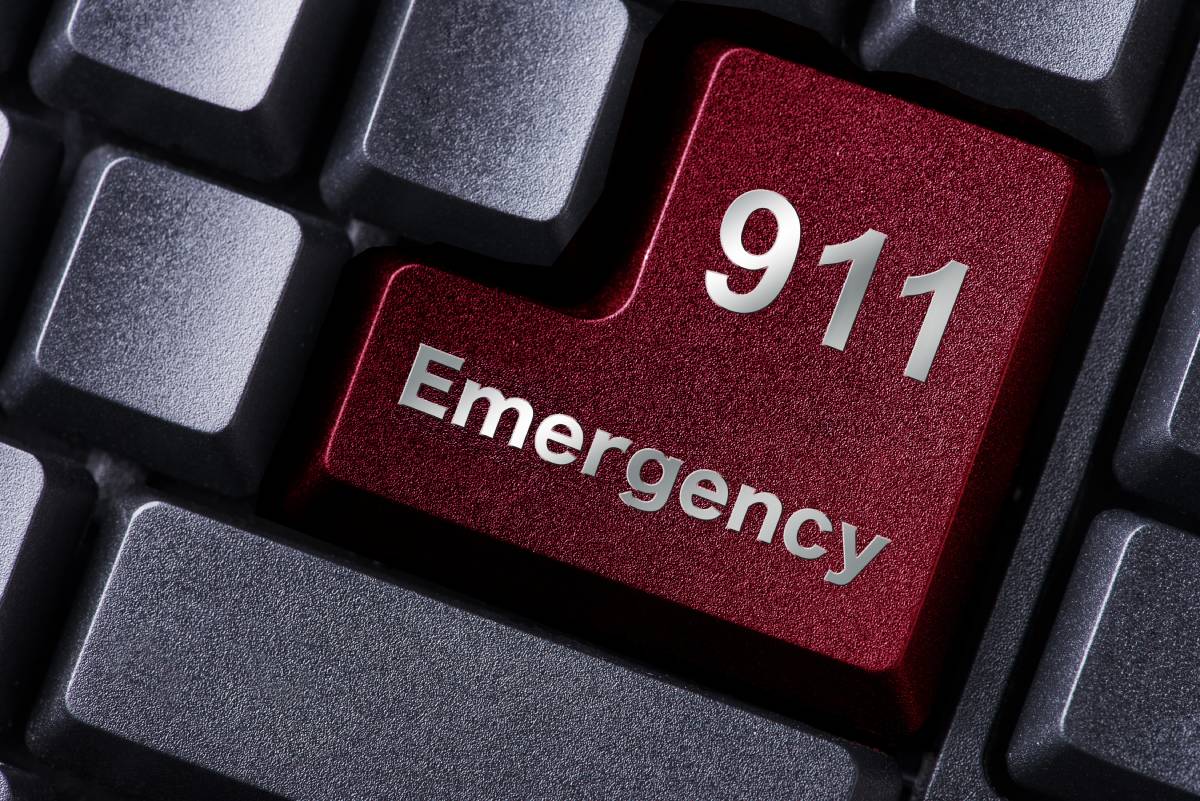 As of February 16th, 2020, Kari's Law went into effect along with Ray Baum's Act. Many companies have heard of the new laws, but few understand how this affects them going forward. That's why we at the Pulsar360 are making this article, to help everyone better comprehend Kari's Law & Ray Baum's Act. So we are going to cover what they are, what's needed to be compliant, what are the deadlines, and what not meeting compliance means for your business.
What Is Kari's Law & Ray Baum's Act
According to the FCC Fact Sheet, the laws are as follows:
'Kari's Law - applies to multi-line telephone systems (MLTS), which are telephone systems often used by office buildings, campuses, and hotels. Kari's Law requires MLTS that are manufactured, imported, offered for first sale or lease, first sold or leased, or installed after February 16, 2020 to enable users to dial 911 directly, without having to dial a prefix to reach an outside line, and to provide for notification (e.g., to a front desk or security office) when a 911 call is made.'
'RAY BAUM'S Act- requires the Commission to consider adopting rules to ensure that a "dispatchable location" is conveyed with 911 calls, regardless of the technological platform used, so that 911 call centers will receive the caller's location automatically and can dispatch responders more quickly. "Dispatchable location" is "the street address of the calling party, and additional information such as room number, floor number, or similar information necessary to adequately identify the location of the calling party." '
Simply put, both Kari's Law and Ray Baum's Act require multi-line phone systems (like those found in schools, hotels, and offices) to enable direct dial to 9-1-1. As well as that those calls include a detailed "dispatchable location" to help decrease response time for emergency medical services.
How It Affects Your Business
What your business's telephone system is required to have going forward:
Direct dialing to 9-1-1
Direct routing to a 9-1-1 center
On-site notification of a call that includes a detailed "dispatchable location" to decrease the response time of EMS personnel.

This requirement would include room number or floor number if the call is placed from a hotel.

All systems installed after February 16, 2020, must comply
With the deadlines for compliance being as follows:
Fixed Phones (physical phones that are fixed in an office) must meet the requirements by January 6th, 2021
Non-fixed (Softphones or IP phones) must meet the requirements by January 6th, 2022
Remote phones for traveling or employees working from home must meet the requirements by January 6th, 2022.
Some of you may be wondering, what are the consequences of not complying with Kari's Law & Ray Baum's Act or missing the deadlines? Not only will you be placing your employees, customers, and visitors at risk, but you are opening your business up to a wealth of legal trouble. Fines of up to $10,000 and additional penalties up to $500 per day await any offending company that doesn't meet the imminent deadlines. As well as potentially devastating civil liabilities should a possible tragedy occur due to not having direct dial and routing to 9-1-1. Simply put, your business can not afford the hefty repercussions that come with missing deadlines or not complying.
How to Make Your Business Compliant
There is a lot that goes into making your business meet compliance with Kari's Law & Ray Baum's Act. Such as testing all endpoints in your system, a plan for virtual workers/satellite offices, and accurately mapping your user endpoints locations. It can be hard for many businesses to go through the checklist on their own, but luckily there is an easier way. Contact Pulsar360 and we'll ensure that your phone systems are compliant with the new laws.
We hope this has covered everything you wanted to know about both Kari's Law & Ray Baum's Act. If you want to learn more about the laws, watch this informational video by Avaya Chief Architect, Mark J. Fletcher or read this helpful document for Avaya. If you have any questions, feel free to contact us and we'll get back to you as soon as we can.
This article is intended to provide you with general information regarding the new 911 laws and is not intended to provide specific legal or business advice. If you have any questions about new laws or you need legal advice, we recommend that you contact your attorney.
Posted in: News, Information, Articles