April 24th, 2018 by Pulsar360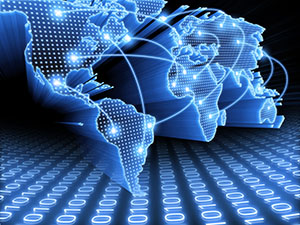 Gone are the days when people used the traditional phone system to make national and international calls. In other words, the era of the copper wire is now coming to an end because technology has taken over the world and it has now come up with the concept of VoIP phone systems where people use the internet to make calls globally. There recently has been a lot of hype about VoIP phone systems and how beneficial they are to the businesses and companies of today. Now, not many could deny the fact that yes VoIP connections are far better than the traditional phone systems and the major win of voice over internet protocol is that it is cost-effective, unlike the landlines.
This cost-effectiveness is the number one element that is attracting businesses because who wouldn't want to save some fortune in this age? On the other hand, VoIP connections are known to be more efficient and more effective too because here you have a wide variety of options to choose from. Like you can make conference calls too and you can also have proper VoIP meetings without paying any single extra penny.
Voice over internet protocol basically works by transferring the data into small packets from one place to another. In simpler words, the communication here with VoIP is carried out with the help of an internet connection. If you and the other person to whom you have to make a call, have a stable and good internet connection then yes, VoIP is your piece of cake and you shall have it too.
How To Trace A Call If It's A VoIP?
Now, recently there were people questioning that how exactly can they trace a call or the owner of the call when an unidentified caller calls on the VoIP servers. Well, this was something to think about and then people came out with an easy solution to trace the call. In order to know about an unidentified number, all you have to do is to use the Reverse Phone Detective.
There are plenty of the reverse phone detectives available online for free and all you have to do is to put the number of the caller in the search engine and there you go, you'll have the results in front of you. In fact, these online detectives can be used to search for landline numbers too.
So, yes you can use this way to know if about the owner of your unidentified VoIP calls. Moreover, you can also note down the time and number of the caller and then talk about it all with your VoIP service provider because he or she can easily track down the number for you and your job will be done there. Now, here also comes an exception that the caller whom you want to know about should have a registered caller ID or a proper IP address through which he is making a call but if he is using a third party to call your or if he is using a fake IP then chances are that tracking down that person can be a little difficult. However, you can try to take the help of your service provider and he or she might be able to sort it all out for you.