April 11th, 2018 by Pulsar360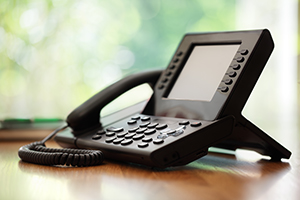 It is an undeniable fact that small businesses where people need to make a lot of calls, they have to pay huge landline bills too and these bills can exceed to a limit where they start becoming a problem for your business. Now, on the other hand, it is also a fact that we all somehow find ways to save money and especially if one is running a small business then every single penny means a lot to him or her.
Today in this article we are going to jot down a simple way that can save you lots and lots of money. Yes, you read it right, today we are going to reveal a secret to you that can cut down the cost of your calls for your business. Here we are talking about shifting from the traditional landline system to the cloud-based VoIP system where you can make your calls using your internet. This way you will only have to pay the bill for your internet and your communications will be more effective and efficient only if you have a good internet connection with a good bandwidth.
Now, if you are reading this article then there are high chances that you want to get shifted to VoIP phones but you just don't know where to get started from. If it is so, then stick a little longer because we will tell you all on how and where to begin. Firstly, you see the market is filled with different VoIP phones at the moment and each one of them differ in price and in features too. Now, this is the point where you have to make some research that what and which phone with what features are suitable for your business.
Here are a few more things that you need to consider before shifting to the cloud-based phone system:
The Plans And Pricing
It is only you who knows the financial condition of your business and you are the one who has to figure out and calculate what you can afford. As said earlier, there are a lot of options when it comes to the VoIP phones so don't get confused and just chose the one that goes perfectly with your financial status. It's just that you have to invest a little in the starting and then you will see a big change in your bills. Your bills will move from thousands to hundreds only and honestly, this much money will make a lot of difference for your company.
Your Internet Connection
Let's get one thing straight that these VoIP phones are of no use to someone who has no internet with him. You need a good internet connection if you want effective and good communication between you and the other person. Also, know the fact that these cloud- based communications take place when there is an internet connection between you and the other person that you want to connect with. If you both do have a good internet connection then no matter where the other person is, your call will get connected and you will be able to enjoy distortion and interruption free communication.
There are a lot more benefits and reasons that justify that you need to shift to VoIP phones as soon as possible and the number one reason again is that you can save a lot of money and cut down a lot of call bills for your business.