August 30th, 2017 by Pulsar360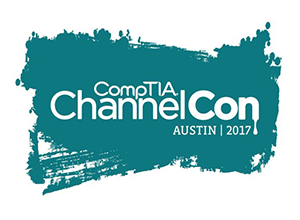 Earlier this month we attended CompTIA ChannelCon 2017 in Austin where we were able to showcase our Hosted Cloud PBX & Premised based systems to attendees. This was an amazing opportunity for us as this is one of the premier event for IT professionals, industry influencers and IT channel analysts and brings together technology vendors, distributors and solution providers from across the country. Our Chief Channel Officer Bob Harrison stated: "One of the best and most well attended events that we have attended and for the dollar amount spent - unbelievable value".
Time was spent interacting with our peers, learning about current trends impacting the industry, and we left with key takeaways from the interesting, and cutting edge topics discussed each day, which we are excited to implement and apply to our business. Events like these keep us on point with new trends and ensure we keep our customers current, and in the forefront when it comes to their business solutions.
Posted in: Events