Pulsar360, Inc. Promotes Customer Care Supervisor, Mr. Michael Kurchak
Littleton, CO – November 27, 2017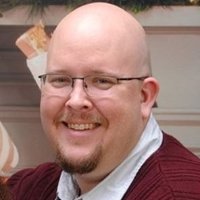 Pulsar360, Inc. is very pleased to announce the promotion of Michael Kurchak. He will be serving as the New Customer Care Supervisor at Pulsar360, Inc. Mr. Kurchak will be responsible for day to day leadership including workload management, technical support, training, process development, and staff development of the Customer Care Team. Overall the Customer Care Supervisor is responsible for delivering industry leading customer care to Pulsar360, Inc. Partners and Customers and insuring industry leading customer satisfaction. He brings nearly two decades of customer support experience to the company, and we are extremely delighted on his promotion.
Kurchak has been with Pulsar360, Inc. since 2011 and has a highly technical and customer service oriented background. Before his promotion he served as Tier 2 Support Specialist.
Kurchak also holds Associates degree, from the University of Cincinnati.
"I am excited and honored to be promoted to Customer Care Supervisor. With this promotion comes more responsibilities and an opportunity to make a positive difference for Pulsar360, Inc. and most importantly for our partners and customers," states Michael Kurchak.
Mike Williams, Vice President Customer Care at Pulsar360, Inc., states "Mike has been an integral part of our success in creating a true world class, best in industry Customer Care Organization. His expertise and knowledge of the industry add a tremendous amount of value to Pulsar360, Inc. the Customer Care Team and our customers. Mike brings years of technical expertise and customer care experience to his new position, consistently delivering outstanding customer care to every customer he touches. Having Mike in this position will allow us to continue to deliver superior customer care while Pulsar360, Inc. continues to grow at record levels."
We are proud to announce the promotion of Michael Kurchak as Customer Care Supervisor at Pulsar360, Inc.
About Pulsar360, Inc.
Pulsar360, Inc. is a North American based Telecommunications Provider with roots going back to 2001, and its Executive Team & staff has over 210 years of combined experience. Pulsar360, Inc. offers Hosted Cloud PBX & Premised based systems, SIP Trunks, BCDR & Carrier Services. All of which are aided by Business Continuity Disaster Recovery for both the "dial tone" and telephone systems in case of an outage. Current customers include State of Connecticut and numerous national call centers.
What are you waiting for? Let's get started! Contact Us