Pulsar360, Inc. Awarded the 2018 INTERNET TELEPHONY Hosted VoIP Excellence Award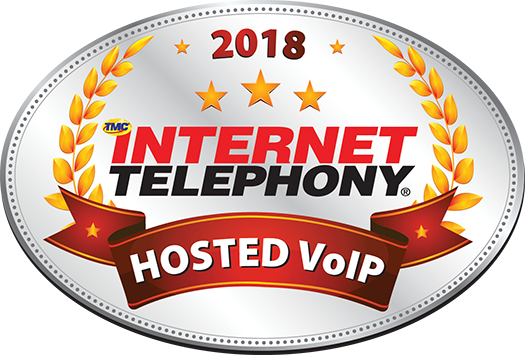 In an increasingly-competitive VoIP marketplace, companies aiming to excel must lead in innovation, improved functionality, and usability.
That's why Pulsar360, Inc. is honored to be among those leading companies ​named among the recipients​ of the 2018 Hosted VoIP Excellence Awards by INTERNET TELEPHONY magazine. This award is given only to those services that have demonstrated innovation, unique features, and noteworthy developments - including improving functionality and usability for customers.
This is the third year in a row that Pulsar360, Inc. has received the award, this time in recognition of our Enterprise UCaaS Solution. As an established Unified Communication as a Service (UCaaS) provider and early proponent of cloud technology in the communications industry, Pulsar360 has evolved into a full-service communications provider, offering a complete suite of voice, data, and cloud-based solutions that businesses are demanding for, CRM integration, mobility, and collaboration.
"We are ecstatic that Pulsar360, Inc. has been recognized for the third year in a row by INTERNET TELEPHONY magazine, this time for our advanced Enterprise UCaaS Solution," said Bob Harrison, Chief Channel Officer for Pulsar360, Inc. "It is our customers and partners that make the difference. We would not be in business if it were not for our customers and partners. We thank them and we thank INTERNET TELEPHONY for once again selecting us among the ranks of Hosted VOIP excellence".
In the last two previous years, Pulsar360, Inc. was awarded both the 2016 Hosted VoIP Excellence Award and the 2017 Hosted VoIP Excellence Award for our Hosted PBX & Hybrid Solutions.
"It gives me great honor to congratulate the winners of the 2018 Hosted VoIP Innovation Awards," said Rich Tehrani, CEO, TMC. "These companies excel in an increasingly-crowded marketplace by delivering innovative services. I look forward to seeing their future innovation and successes."
About Pulsar360, Inc.
Pulsar360, Inc. is a North American based Telecommunications Provider with roots going back to 2001, and its Executive Team & staff has over 210 years of combined experience. Pulsar360, Inc. offers Hosted Cloud PBX & Premised based systems, SIP Trunks, BCDR & Carrier Services. All of which are aided by Business Continuity Disaster Recovery for both the "dial tone" and telephone systems in case of an outage. Current customers include State of Connecticut and numerous national call centers.
What are you waiting for? Let's get started! Contact Us