February 15th, 2018 by Pulsar360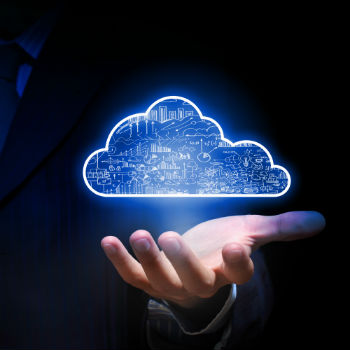 Technology has taken over the world and where there was a tradition of using copper and optic wires to connect with one another via traditional phones now it is totally opposite to it. Now, you can have a connection of your own that works on internet and it operates on the Voice over protocol system to route your calls over a broadband connection. Surely this cloud based system also known as the internet based phone system is doing great at the moment yet there are a few drawbacks of it too. Today in this article we are going to jot down the basic pros and cons of the cloud based phone systems.
Pros Of Cloud Based Phone System
1-It is cost effective
If you are running a business on a small scale then you should switch to VoIP because that will save you a lot of money. The cloud based phone system reduces the cost of the local calls by 40% and when it comes to international calls, this percentage increases to 90. The reason behind it is that the cloud service providers charge you less than a local landline provider does.
2- It is reliable
Unlike the local phone system, the cloud based phones are more reliable as there are no or very few disconnections while you are on the call. The cloud serves have a very low amount of downtime due to geographic redundancy. It's simple, every time you go to the market to buy a cloud based phone, ask the provider about the redundancy, if the redundancy of the phone is good then it means that there will be nearly zero disruptions and disconnections.
3-Hosted Service
The hosted cloud service requires you to have a good internet connection and some working IP phones whereas when it comes to the PBX providers, it is totally different. With the cloud based phones you no longer have to pay extra for the maintenance, malfunctions or even additional IT hours. These issues are all fixed by the service providers themselves.
Cons Of Cloud Based Phone System
1-You need to purchase the phone and router
Shifting to cloud based system is a good option but it can cost you a bit in the beginning. You may have to buy bigger routers with more and more ethernet cords. Also, while shifting to this service, you have to buy an IP phone for yourself. The price of these phones is very reasonable yet you have to make some investment in order to get benefits later.
2-Outside Disruptions
Again, if you want this service to do wonders to you then you require a good internet connection with a cloud system which comes with high rates or redundancy. On the other hand if you have an ISP that keeps on dropping your internet service then you might face a bit issues with the connection of your calls. All you need to do is to find an acceptable and good ISP and all of your issues will be solved.
These are the only few drawbacks of the cloud based phones however, these can be neglected because the benefits that this system comes with are numerous and shifting to the cloud based system is one good decision for your business.
Posted in: Solutions,