July 3rd, 2017 by Pulsar360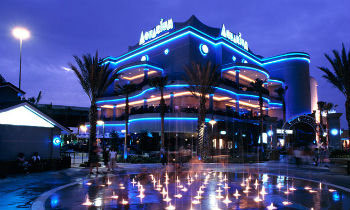 We're honored to have been invited to join Houston Communications Inc. as a vendor for their large Technology Summit on July 19th at the Downtown Aquarium. HCI has invited over 150 decision makers from Houston-area companies to learn about IT developments and strategies for using new applications to improve their businesses. Pulsar360 not only gets to talk in depth with these business leaders, but also enjoy the Summit's many offerings. We look forward to the delicious buffet lunch, meeting Texas cheerleaders, as well as joining in on competitions and giveaways.
The breakout sessions at the Summit will offer us a great opportunity to explore voice & data solutions in-depth. Businesses need to know what options are out there, to create their IT strategies and plan ahead for upgrades. In between, we'll have the chance to meet some great people and explain how hosted, cloud, and business continuity solutions can change the way they do business. After all, if a disaster (whether man-made or caused by nature) destroys your data center, you could lose weeks or more of business while trying to recover everything. There are a number of good solutions out there to avoid data loss, theft, and corruption. If you're interested in learning more, check out our upcoming tweets, pictures, and videos we'll be sharing on social media! You can find us on Facebook, Linkedin, Twitter, and Google+.
Posted in: News, Partnership,