May 9th, 2017 by Pulsar360
As technological developments keep moving practically at the speed of light, it can be easy to get caught up in the latest trend. Fancy new devices, features, and tools for improving your office. But then the surprise - your new technology won't integrate or talk to your current IT infrastructure. Everything has to be manually entered, setup is frustrating, and the whole thing turns into a big waste of your time. Once all of that is behind you, shouldn't it at least provide a stable connection and reliable service? Too often that isn't the case.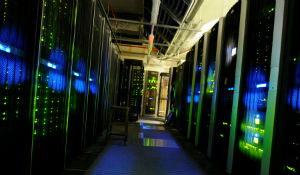 Pulsar360, Inc. has put a focus on providing reliable services and solutions that you can count on. We do this by building redundancies into all of our systems. SIP trunks are automatically connected to two of our data centers, both of which are always running. They are connected to several national networks and their servers are always up to date. Your hosted data and connections are mirrored onto two separate servers, to better ensure data recovery and business continuity, no matter what happens. We apply these redundancies and precautionary measures to all areas of our business - just in case. That way you know your connection will be stable and reachable at all times. In addition, we can advise you on the best infrastructure to meet technological developments and any upgrades you are interested in.
Pulsar360, Inc. is always there as your partner - working together for the success of your business.
Learn more about the Pulsar Advantage...
Posted in: Partnership, Services,