November 12th, 2018 by Pulsar360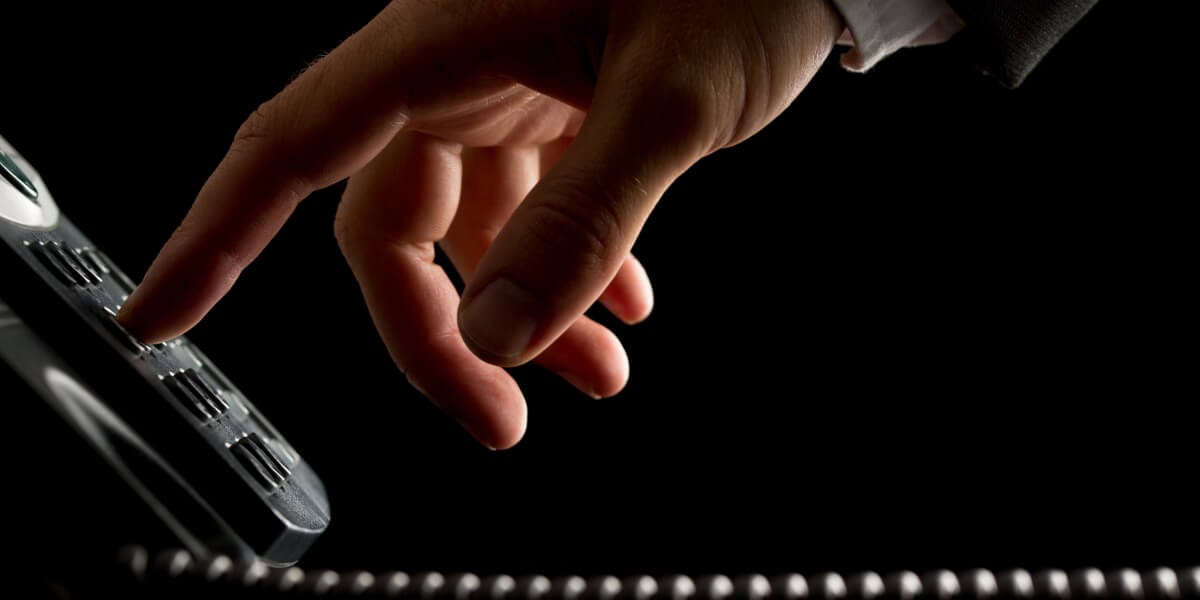 For modern businesses interested in simplifying and streamlining communications, the evolution of cloud-based phone systems has been a major advantage. Quickly-growing companies in need of multiple connected phone lines are able to connect individual phones more efficiently using a "private branch exchange," or PBX system.
But not all PBX solutions are built the same, and two main styles of PBX system setup tend to draw the most attention: Premise-Based and Hosted PBX solutions.
The major question: which is best for your business?
A Quick Look At The Differences
Although similar in many respects, the differences between a Premise-Based PBX and Hosted PBX system can be stark - and it all stems from that major difference: where each is based.
Premise-Based PBX systems are, obviously, located on the premises of the business using the PBX system. That means businesses who choose to host their own PBX on-premise must invest in, set up, and launch a PBX system from within their own office or working space.
Hosted PBX systems, by contrast, are centrally hosted by an off-site provider. This means that businesses who choose a Hosted PBX system do not have to maintain or host a physical PBX core on premises, and instead pay a regular fee for service from their provider.
Beyond the surface level differences, however, there are some major benefits - and disadvantages - to each of these systems:
Advantages of Premise-Based PBX
When opting for a Premise-Based PBX, businesses generally are able to take a larger share of control over the day-to-day and long term maintenance of their system, but often with higher upfront costs and the lion's share of responsibility for upgrades and maintenance costs.
More control and greater flexibility - Because your business will own and manage all technical aspects of the PBX system, you have greater freedom to make adjustments and upgrades as needed - but you will be responsible for making them yourself.
Able to modify services on demand, since you are in control - Ownership of your PBX core means you will be able to fully control even minute details about your system, including number of lines, extension structure, and more.
Built for integration with your CRM - Premise-Based PBX systems are often designed specifically for your business's CRM, meaning you can more fully integrate your phone system into your existing sales process.
Built for integration with your CRM - Premise-Based PBX systems are often designed specifically for your business's CRM, meaning you can more fully integrate your phone system into your existing sales process.
May be more cost effective, for especially large businesses (50 extensions or more) - Businesses who buy and own their own PBX core may be able to achieve a greater efficiency of cost for systems with high numbers of extensions, where the monthly maintenance cost of a Hosted system exceeds the up-front and setup costs for premise-based lines.
Higher level of protection from internet outages - Because a PBX system can be hosted and contained within your business and "online" with your existing internet system, businesses will not be as chained to a working internet connection for phone lines to remain operational.
Able to implement SIP trunking - Allows businesses to set up their own SIP trunking, which allows for calls to be made over an internet connection or private domain and which may be able to reduce monthly operational costs.
Disadvantages of Premise-Based PBX
Although Premise-Based PBX systems allow for a greater degree of control and customization, they also place a larger share of the installation, ownership, and maintenance responsibilities on the business itself.
Higher upfront costs for equipment and rollout - Because your business will own the PBX core needed for your system outright, this usually represents a higher up-front cost for the equipment itself - not counting the time and resources required for setup and implementation.
Requires a higher level of on-site tech knowledge - In order to modify and support your PBX system as needed, your business will require a relatively high level of technical knowledge to ensure all updates and upgrades are implemented without causing problems - unless your PBX provider offers assistance for installation and upkeep.
Maintenance is handled in-house - Your business will be responsible for responding to any technical issues that might arise from your PBX system.
Requires physical storage space - Your PBX core is a physical piece of machinery, and needs a space in a technical closet or elsewhere to live and operate without being disturbed.
Requires consistent power source - Because PBX systems require power to function, you will need to implement some kind of backup power plan if you intend on keeping phone service operational during a power outage.
Advantages of Hosted PBX
With lower upfront costs to implement and the support of a dedicated PBX provider behind you, a Hosted PBX system may bring a host of benefits to businesses looking for a more hands-off PBX solution.
May be more cost-effective for small businesses (less than 10-20 lines) - Because upfront costs for Hosted PBX solutions can be lower and monthly fees can be manageable for businesses with relatively few extensions, a Hosted Solution may be more cost-effective for small businesses.
Not bound to a physical location - A Hosted PBX system can be access and connected from anywhere, making it ideal for remote workers or multi-location offices without a permanent headquarters.
A simplified infrastructure - Businesses can connect their Hosted PBX system to access long-distance, toll-free, and Internet via the same circuit, rather than having to install new infrastructure.
Service available on-demand when needed - Your Hosted PBX provider is there for any emergency response, outage, or maintenance issues that may come up without your business having to dedicate time and resources to respond.
Call Reporting services allow for easy analysis of phone data - Many Hosted PBX providers provide clear, concise, and ordered reporting, allowing you to more easily integrate analytics and insights from your phone data into your existing workflow.
Able to scale services up or down depending on need - Most Hosted PBX providers allow you to add or remove services as needed, making it easy for a growing business to expand their PBX solution as time passes rather than investing heavily in new equipment.
Disadvantages of Hosted PBX
Although having the security and support of a Hosted OBX may be beneficial for small and growing businesses, it does have limitations that every business should consider.
Requires 24/7 internet access and power connection - In most cases, a Hosted PBX system will require consistent power and internet connections for individual lines to be able to connect. This can cause gaps in service during storms unless otherwise protected with disaster recovery by your PBX provider.
Annual fee required - Because a Hosted PBX system utilizes a central hosting space, businesses who choose Hosted will likely need to pay some kind of regular fee for the service and maintenance of the system
Some Major Questions To Ask
With these key benefits and disadvantages to both Hosted and Premise-Based PBX in mind, it is helpful for your business to ask a few simple questions when making your choice:
How many lines will I need to connect to my PBX system?
How quickly do I anticipate my business needing to grow or expand our PBX service?
How technically-savvy is my business, and will we be able to install and make updates as needed?
How much must I plan for contingencies like power outages or loss of internet?
Will my business need remote phones, "soft" phones, or multiple locations included in the PBX service?
Will my business need to integrate an existing CRM into a PBX system?
No two businesses are exactly alike, and neither are their needs when it comes to choosing a PBX solution. Consider these major differences and make the choice that's best for your business - and don't be afraid to get in touch if you need some expert guidance.
Posted in: Business Phone Services