Scott Grim
Chief Technology Officer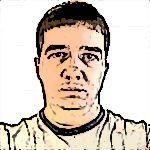 Scott is one of the original founders of Pulsar360 Corporation, one of the predecessor companies to Pulsar360 Corporation, with over 20 years proven expertise in network engineering. He has built a network infrastructure with carrier grade reliability and a network design that provides unparalleled redundancy, business continuity and disaster recovery solutions. Scott has been responsible for the development of the Company's robust product offerings that rival or surpass the capabilities of nationally recognized competitors while remaining competitively priced for the SMB market place.
The back office automation that he is responsible for has received rave reviews from customers and channel partners. The system provides the capability to: enter orders, provision services; administer services and features; make changes and additions; review and invoices; and more.
Prior to joining Pulsar360 Corporation, Scott joined a small growing telecommunications company as a networking engineer, where he also wrote custom call accounting and employee management software to streamline the company's operations. This company eventually grew to what is now an organization of over 3200 employees in 7 call centers across 6 states.
Scott's career originated in a consulting company that specialized in network design and custom application development for robotics control systems. The firm served clients in Ohio, Michigan, Texas, Florida, New York and Oregon developing applications from simple robotics controls.
Mr. Grim holds a Bachelor of Science in Electronics Engineering Technology from DeVry Institute.
What are you waiting for? Let's get started! Contact Us