Michael K. Williams
Chief Operating Officer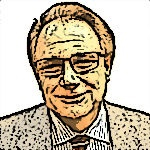 Mike has over twenty years experience in the telecommunication industry managing customer care centers for national telecom system and service providers.
In his brief tenure with Pulsar360 Corporation he has been responsible for the: implementation of our interactive customer/partner ticketing system; developing and delivering best practices and process improvements; implemented training sessions for all of the technical staff; and engaged himself as an active member of our customer support team increasing customer satisfaction and staff morale.
Prior to coming to Pulsar360 Corporation Mike directed the customer care operations for a national cloud based telephone service provider with over 70,000 customers. In this role Williams increased customer satisfaction, implemented best practices, decreased attrition by 41%, reduced calls per customer by 15%, created programs to support a channel sales , and was involved in numerous initiatives as an executive staff member.
Mike's prior experience included roles with increasing responsibility, from a Regional Service Manager to Senior Technical Assistance Center Manager and ultimately Director of Customer and Field Support for one of the largest telecommunications system and service providers in the U.S. This organization supported over 7,000 customers and well over 2 million users. Under his direction the company maintained a 95% customer satisfaction rating and was ranked as the number one service provider to the Telecommunication Industry by The Telecom Managers Voice Report for 9 years running.
What are you waiting for? Let's get started! Contact Us