Michael Dozier
President & CEO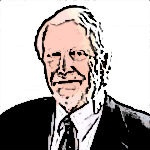 Michael brings decades of experience serving the telecommunications needs of business customers and building and managing enterprises of significant scale in the telecommunications industry.
Recruited to run the operations of a predecessor company to Pulsar360 Corporation, Dozier directed the acquisition and integration of four entities and has been significantly responsible for the restructuring and revenue growth.
As Chief Operating Officer of a publicly held telecommunications company, he directed the acquisition of seven organizations and successfully integrated them into the company, increasing revenues to a run rate of $200 million entering 2000.
Appointed by the investors and lead bank as President and COO of 26-year old telecommunications sales and service company, he was credited with turning around an entity loosing $200K per month to positive EBITDA in six months and steering the company to a $108 million run rate.
As a Regional President for a national telecommunications carrier, Dozier was responsible for affecting the changes that took the $60 million dollar region with operations in six states, 300 employees and 7000 customers, from significant loses to profitability in less than one year.
What are you waiting for? Let's get started! Contact Us